When You Sign Up to Receive Our Strategy Posts, you will also Get Duct Tape Marketing's 2 Latest eBooks!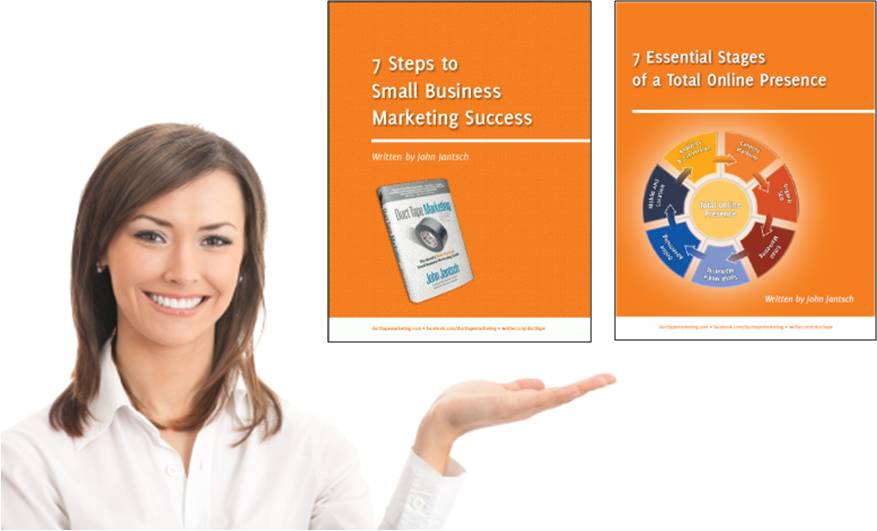 1) Seven Steps to Small Business Marketing Success – This is the essence of the Duct Tape Marketing System.  Master these 7 simple steps and you are on your way.
On Page 4 you will discover the number one reason marketing fails, and what to do about it.
On Page 6 you will discover the number one thing you must do to ensure your marketing works.
Even if you read nothing else, these two concepts alone will drive your business forward!
2) BONUS: Duct Tape Marketing's Newest eBook – 7 Essential Stages of a Total Online Presence.  There are many moving parts involved in marketing and the online elements increase in importance with each passing day. But, marketing is a system, and to effectively operate this system you must assemble and integrate each of the important parts into something that looks like the whole.
Please enter your details below:
Don't see the form above? Click here!