What is Duct Tape Marketing?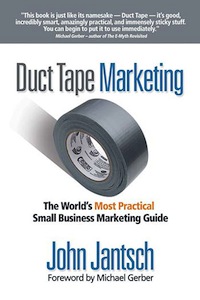 The Marketing System for Small Business!
Fast Application, Sticky Marketing that Attracts New Clients, Generates Referrals, Builds Repeat Business, and Sells More.
Many small business owners fall prey to the "do nothing", the "marketing idea of the week" or the "I don't know what I should do next?" syndrome and never seem to produce real results.
Duct Tape Marketing® is the first small business marketing program that treats marketing as an integrated system. A core strategy integrated into a series of simple steps is the foundation. Any business, regardless of size, can use this system to produce consistent and scalable results.
Duct Tape Marketing helps you focus on your Ideal Client.
There is always a market out there that is just waiting for someone to service it. Not only are they waiting, they are willing to pay a premium to be serviced by someone who performs just like you. They value what you have to offer, they enjoy your relationship approach to customer service and they readily refer their friends and colleagues as a token of their appreciation. Sound like a fairy-tale land? When you intentionally choose a market with a specific need or problem and then show them why you deserve their trust, it's not only possible, it's inevitable.
Duct Tape Marketing gets prospects to systematically call you.
By creating advertising and lead-generation that allow the prospect to move gently along the know, like, and trust path at their own pace, Duct Tape marketers entice fully qualified prospects to contact them.
Duct Tape Marketing has the ease of an orchestrated system.
By building a structured system, with fixed steps and stages, the Duct Tape Marketer is able to quickly build the essential foundation. The focus then moves to operating and enhancing the processes. That's where the real magic lies.
Duct Tape Marketing makes your staff more effective and efficient.
Your staff will thank you for including them in the marketing process and giving them tools to become immediately successful. The payoff in terms of effectiveness and efficiency is sometimes stunning.
Duct Tape Marketing permits you to charge a premium for your products and services.
When you become the obvious choice for a service, product or market, your customers are not only willing to pay a premium, they expect to do so. In fact, you will be surprised to learn that the greatest challenge can sometimes be charging enough to align your price with its perceived value!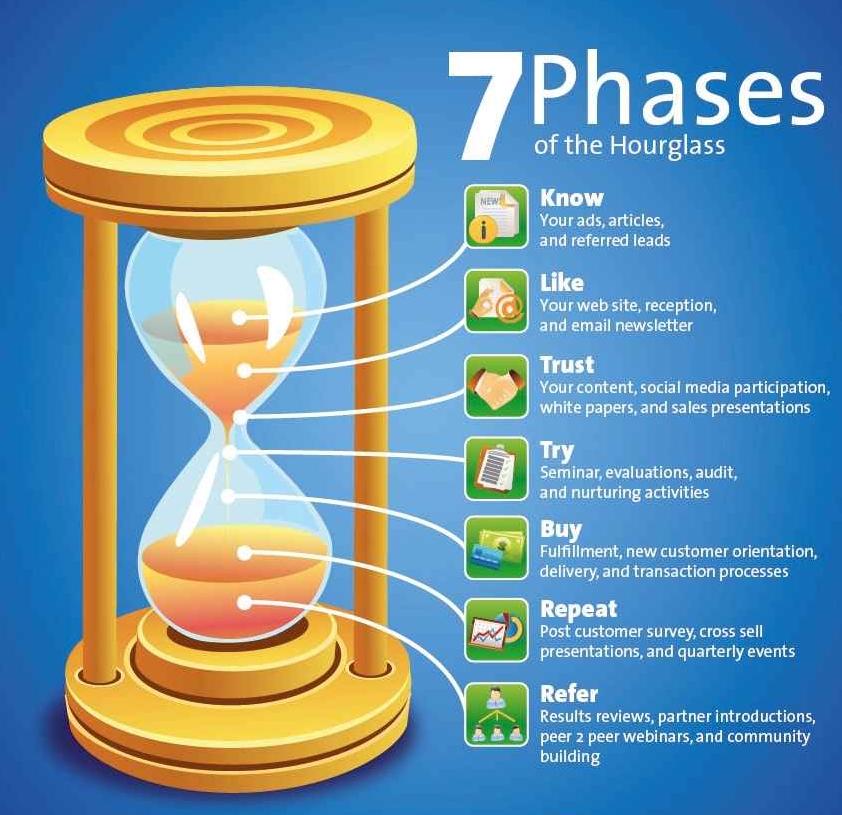 Duct Tape Marketing allows you to create predictable sales forecasts.
With the systematic approach to lead generation and conversion at the core of the Duct Tape Marketing system, business owners can create and test successful promotions with  predictable future results.
Duct Tape Marketing makes your business more valuable.
Nothing makes a business more attractive to a potential buyer than documented systems and predictable marketing results. The primary constraint on most small businesses is the "rainmaking" status of the owner. The Duct Tape Marketing system allows that role to be easily transferred to others.
Download Our 7 Steps Report (plus a bonus)!

Watch John Jantsch introduce the Duct Tape Marketing System in this video:
Contact Us to Find Out More
Kurian M. Tharakan
Managing Director, Strategic Marketing Services
780.237.1572 direct