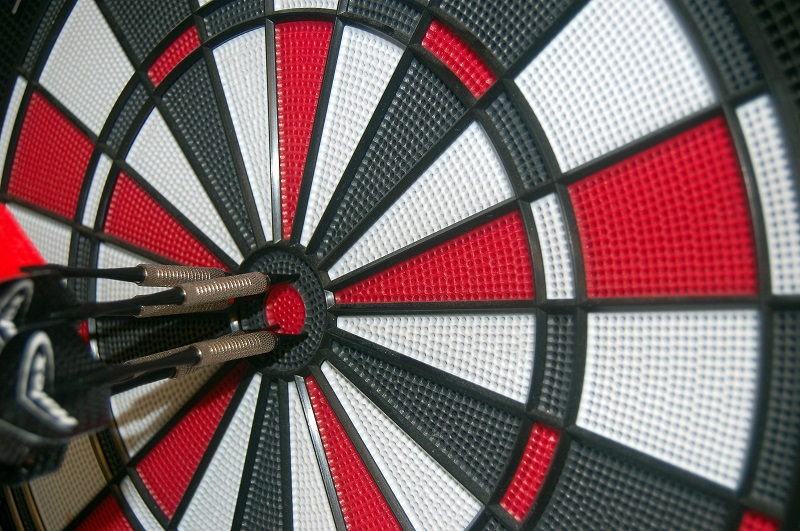 … harnessing the power of trust, escalating commitments, and self qualification
Many years ago, I had the privilege of running an integrated sales and marketing team. Although our product had considerable competition, we had the advantage of a strong brand and a very agile team. One of our favorite strategies was to run a three point marketing campaign.
In a business context, the primary purpose of marketing is to drive sales. If new sales aren't created, marketing has failed. The sad reality though is that many marketing teams think that they have done their jobs when they have completed a project or campaign. This leads to lots of busy activity, but often with no relation to the only real metric that matters: new sales that result.
When I arrived at the company, the very first thing I did was to integrate the previously separate sales and marketing teams and forge them into the single purpose of new sales creation. Marketing's sole role now was to SUPPORT the sales team by priming the market and delivering the best quality leads for them to close.
We decided to focus this particular three-point campaign on an industry sector we already had great traction with (i.e. our clients within it LOVED US.). Here's how it unfolded:
Creation of a 4 page case study of a major company in the industry that was using our product and was ecstatic with it. The theme was centered on solving high pain points in the organization. Completion time: 45 days prior to the campaign's start

Purchase of an industry email list of companies and their key decision makers that was combined with our own in-house database of prospects in the sector. 2000 targets selected.

Campaign Point 1 – Day 1: Email a (permission based) offer to download our case study to all 2,000 targets. 200 prospects (10%) download the case study.
Campaign Point 2 – Day 45: Conduct a 1-hour webinar with 2 industry experts demonstrating our product and answering questions on how to get the most out of it. All 200 prospects are invited with 120 (60%) attending the webinar.
Campaign Point 3 – Day 90: Major industry conference and trade show where we have a demonstration booth. We invite all 200 prospects to attend, of which 60 (30%) actually do.
The Results of this 3 Point Marketing Campaign?
Total costs (of which the majority was to rent and man a trade show booth in another city): $8,500
Total new sales: 6 immediate sales that generated $180,000 in revenue as a direct result of this campaign
Elapsed time: 90 days
Remaining potential: 194 self-qualified prospects to go!
How to Make Three Point Marketing Campaigns Work
The most important considerations are to pick a high potential sector, and then a great prospect list within it. Our first list provider gave us a dud email roster that resulted in a poor uptake. We quickly found a second provider, and got great results from their collection of email addresses.
… they self-qualify their interest …
From here, each of the campaign points are designed to elicit a higher level of commitment from the prospect.
Campaign point 1 is very easy, just download a case study.
Campaign point 2 is a little harder, devote an hour of your time to a webinar.
Campaign point 3 is the toughest, come see our trade show booth in another city on these specific dates.
As the prospect travels through these campaign points they self-qualify their interest in our product at continually higher levels of commitment. If we tabulate the results:
200 prospects said yes ONCE – they downloaded the case study
120  prospects said yes TWICE – they downloaded the case study and attended a webinar
60 prospects said yes THREE times – they downloaded the case study, attended a webinar, and visited our trade show booth
6 prospects said yes FOUR times – they downloaded the case study, attended a webinar, visited our trade show booth, and then became our customer!
As the prospects go through the funnel, their trust level rises with each escalating commitment. By the end, they have convinced themselves they need to buy!
All of the campaign points above are MARKETING stages, and the heavy lifting is done by the marketing team. Salespeople will only get involved WHEN the prospect indicates interest. By the time a prospect filters into the campaign's third point our salespeople are only working with those people that have the HIGHEST level of interest – they have said yes THREE TIMES!! This considerably lessens the burden of working with unqualified prospects. Beyond this, we now also have a qualified list of 194 prospects who can be nurtured for future sales.