StrategyPeak Sales & Marketing Advisors –
Strategic Marketing Consultants
We Help Companies Grow with Proven Sales & Marketing Systems
---
Is this Your Situation?
The 3 Common Challenges
 … there were three primary issues they all had …
We are sales and marketing strategy consultants who have been successfully advising clients for over 27 years. Regardless of the client's situation, there were three primary issues they all had:
They wanted more prospects that converted into sales.
They needed to create a compelling story that motivated prospects to act.
They wanted to improve their sales and marketing systems to get consistent sales results.
Sound Familiar? Here's the Solution …
A Measurable, Predictable, Sales & Marketing System
If the above three points describe your situation as well, we will help you fix that by:
Discovering Your Customer's Key (sometimes hidden) Triggers that Drive Purchases
Sharpening Your Value Propositions to Make Them More Compelling
Increasing Your Market Visibility, so More People Know Who You Are
Implementing Lead Generation Systems, to Multiply Sales Opportunities
Establishing Sales Frameworks to Maximize Close Ratios
Integrate All of the Above into a Strategy and System That Works!
… and if you require, we will even provide an experienced team to implement and operate the entire system.
Who We Are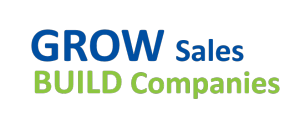 Welcome to StrategyPeak.com, the Sales & Marketing Strategy blog of strategic marketing company StrategyPeak Sales & Marketing Advisors. We are a marketing strategy consulting firm that helps businesses grow sales and build their companies by embracing the Seven Key Business Marketing Strategy Principles every business needs to thrive. Specific methods and services we provide include Managed Online Marketing, Go to Market Strategy Development, Inbound Marketing Strategy Development, and Virtual Marketing Department Services.
But, You are Probably Asking Yourself, "Do They Know What They are Talking About?"
Here's what 60+ people are saying …
"Kurian is one of the most consistently creative people that I know. He has a deep insight into the triggers that motivate people to buy." – Jim Kupczak, President, Residential Maintenance Services Inc.
"Kurian is the real deal, great experience, and specific action plans that get results." – Chris Curtola, Chairman, JCI Edmonton
"His experience and deep understanding of the topic was immediately obvious." – Kathy Janzen, Executive Director, Association of the Chemical Profession of Alberta
"He is keenly insightful and perceptive; has a superb capacity to listen and then think of a solution with blazing swiftness." – Allison MacLean, President, Carbon Environmental Boutique
"I worked with Kurian as part of the Launch program at TEC Edmonton's Innovation District. Over the course of six months he coached me through marketing and strategic thinking for my company. During our conversations, I have found him to be incredibly knowledgeable, but the more important aspect of these conversations is his willingness to challenge my thinking, opinions, and self-image." – Mike Taschuk, Founder, G2V Optics Inc.
"The Edmonton CFA Society hired Kurian during a recent marketing and re-branding project. Kurian's approach helped us to look beyond the appearances of our current situation to create a marketing toolset based on what we really needed, … and not just what we asked for. The result is that we have a new set of core messages to build our market with." – Aaron Brown, President, Edmonton CFA Society
"I recently had the pleasure of working with Kurian on a key aspect of my marketing strategy: the value proposition. His ability to listen and quickly hone into what is important and relevant from a customer perspective has been invaluable. In one short hour we were able to define and create the central theme for why customers should choose my business." – Corrina Chetley-Irwin, Partner, Bold Logic Solutions Inc.
Click to See all 60+ Testimonials (new window)
The Last Thing Our Clients Want
How can I get my prospects to clearly see WHY they should choose me?
As Marketing Strategy Consultants, we understand that the LAST thing our clients want is another marketing plan. What they are REALLY MISSING are practical, step by step, answers to questions like:
How can I find new customers?
How can I generate more sales?
How can I get my prospects to clearly see WHY they should choose me?
How can I win more deals even when I go up against my toughest competitors?
How do I launch my new products/services?
What can I do for some quick wins?
The Purpose of Marketing is to Drive Sales (… not to do more marketing)
For most businesses, failure is not the worst outcome … mediocrity is!" Drew Houston, DropBox
You can't drive revenue with just a pretty new website, or logo. Instead, you will need to clearly differentiate yourself in your client's mind with a compelling reason for them to buy. We will take the answers to questions like those above and help you install a proven sales and marketing system based on a clear strategy to help you drive new sales.
But, Are We the Right Fit for Each Other?
We love working with growing companies, but we take on fewer than 10 strategy development clients a year. We have to. Because we dedicate so much of our resources to creating a custom solution for each business we are very selective about who we work with. If you have read this far (… and not everyone reads this far), we may have the beginnings of a good fit for a long lasting strategic relationship.
But do you also have:
A need to partner with experts on sales and marketing strategy and tactics to grow your business
A willingness to acknowledge that you don't know what you don't know
An open mind to try new things, and invest in their growth
If So, Tell Us About You …
Complete a 10-minute marketing audit of your company. If we think we can help,  we will contact you to schedule a free 60-minute session to review your current marketing and suggest ways to improve it. Click here to start.
Want to talk first? Contact us.
Kurian Mathew Tharakan
Managing Director