Want an Entertaining, Motivational, Funny, Sales & Marketing Keynote Speaker?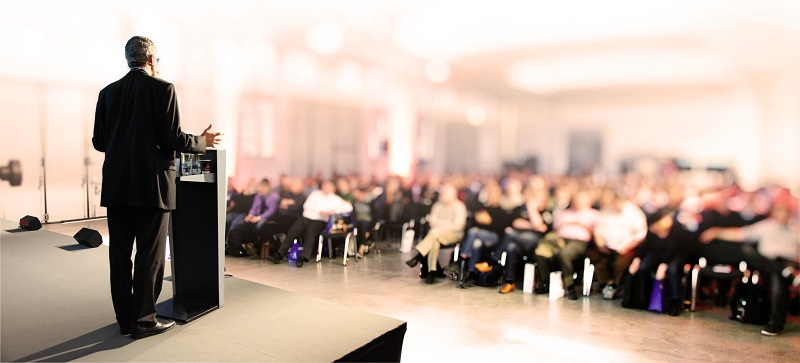 Hundreds of Stories. A Thousand Insights.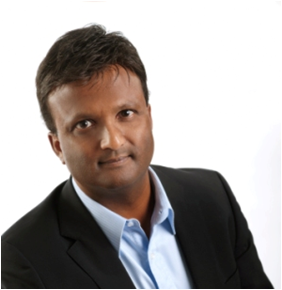 "Kurian was an excellent keynote speaker at our Energize Career Conference. His presentation, "Building Brand You," provided a lot of practical value to the attendees who are just beginning to learn how to develop their own personal brand to stand out from the crowd. His style was highly energetic and motivational and was a great start to the day's events."
– Rayna Larson, Conference Director
"Kurian's high energy and relevant expertise make him a perfect teacher and consultant on how to be a better marketer and increase sales. His presentation to our JCI event was refreshing in the murky waters that can sometimes be Marketing Expertise. Kurian is the real deal, great experience, and specific action plans that get results."
– Chris Curtola, Chairman, JCI Edmonton
"Kurian gave a keynote speech 'Understanding our Brand' to Association of the Chemical Profession of Alberta (ACPA) members at our AGM. Seldom does a group of chemists get excited about marketing or branding, but Kurian energized this crowd with his knowledgeable and very entertaining presentation. His experience and deep understanding of the topic was immediately obvious. I can hardly wait to see what branding insight emerges from the brain storming exercises he led at the end of our session. I would not hesitate to recommend Kurian to other Associations struggling with marketing and public image."
– Kathy Janzen, Executive Director, Association of the Chemical Profession of Alberta
"The MBA Association at the University of Alberta had Kurian as a guest speaker to aid us in our communications to all of our stakeholders. Kurian was passionate, fascinating to listen to, and a wealth of real life applicable knowledge. The leaders of our student groups took away exciting and new approach's in terms of reaching our target audience and providing insight into the critical analysis behind the value of our activities. Kurian was able to draw out the heart of our mission and provided us a platform to perceive our marketing attempts from a new and more efficient lens. We strongly recommend Kurian for any organization, in fact, we are already making plans to have him speak again."
– Sarah Prendergast, MBA Association, University of Alberta
"Kurian came to the Alberta Depot Association's 2016 Annual Industry Conference to present a TED-style 18-minute keynote entitled "How to Make Your Depot a Luxury Brand". In his tight, dynamic, and stylish presentation Kurian effectively challenged prevailing conventional wisdom in the recycling industry. While the content challenged the audience, the respectful and persuasive delivery allowed them to take in the message and consider it from several perspectives. After the keynote I had members comment about how much they were thinking about the topic – and even the following day I overheard people openly debating the concepts amongst each other. The talk was a complete success."
– Trevor Nickel, President at Alberta Bottle Depot Association
Kurian is an excellent and entertaining speaker. His presentation on "Why Businesses Fail … to reach their potential" was well received by the members of the Edmonton chapter of the Licensing Executives Society. His delivery was energetic, funny and provoked many insightful discussions.
– Robbie Nissen, Chair, Licensing Executives Society, Edmonton Chapter

Click to see 60+ testimonials …
---
Want to see what you are getting? Take 4 minutes to watch this …
Here's a video I filmed for TEC Edmonton, an award-winning business accelerator:
---
We have listed our speaking topics in two sections:
Sales & Marketing Keynotes (see immediately below)
Sales & Marketing Workshops click here
---
Sales & Marketing Keynotes – Motivational Speaker

How to Motivate, Influence, and Persuade Anyone

Selling is a critical part of your business. Whether it be convincing your customer to buy, your boss to approve a proposal, persuading your spouse that its time to buy a new home, or your children that they need to clean their room, persuasion skills are a must-have tool in your belt.
People who know this also recognize the importance of advancing their sales skills and adopting a structured process to maximize the potential of a transaction. They also recognize that this can often be a long, plodding, and labor-intensive process.
But what if you could engage your prospect's mind in such a way that they instantly recognize the value contained in your solution, and persuade themselves buy? In the last 50 years, the science of selling has gone beyond simple sociology and psychology and driven into the realms of neuroscience, and behavioral economics as well. What has resulted is a unique understanding of the deep motives that drive purchase behavior.
Join us for this 60-minute keynote where we will:
Outline the key elements of the persuasion framework
Understand how a prospect's buying mind works
Show you what you must do BEFORE meeting your prospect
Demonstrate practical, effective, tools to allow your prospect to sell themselves
A Marketer's Psychological Toolkit – Simple Tactics to Get Your Customers to Buy
I've always been endlessly fascinated with the psychology of decision making, and how our choices are profoundly influenced by seemingly mundane and perhaps unseen forces in the purchase setting. In this keynote, the audience will be introduced to some of the key techniques marketers use to create highly persuasive pitches for their products and services and show you how to use these methods to easily make your products and services more desirable.
How to Survive Dragon Fire
In this keynote, you will learn how we prepare our clients to present to investors in a dynamic, enchanting, and captivating way. This is the same method we have used to prepare two of our clients to pitch on the national television show Dragon's Den.
What Top Salespeople Do to Deliver Quota Crushing Results
Success leaves clues. Top salespeople believe, understand, and operate differently than their less than stellar performing colleagues. Ultimately, it comes down to these 3 core beliefs, and 7 key steps.
The 7 Steps to Marketing Success
Need to see your business generate more revenues? Get more prospects? Close more sales? Then you need to install a Marketing System. Here are the 7 essential steps that every business needs to have in place to ensure a steady stream of growing revenue.
Why Businesses Fail … to reach their potential!

Out of necessity, most business owners find themselves battling several different fronts while trying to build their companies. Be it sales, marketing, production, finance, human resources, or other responsibilities, many leaders find themselves facing some very common problems that threaten their survival or impede their growth. The good news is that these problems are easily corrected. In this entertaining 40 minute keynote, these gaps and their solutions are identified and illustrated with numerous examples from the likes of Honda, John D. Rockefeller, Intuit, Southwest Airlines, NCR, Polaroid, and Wikipedia.
Why People Buy
There is one core foundation to your entire business strategy: a deep understanding of the Dominant Buying Motives of your customer. In this keynote, we will explore the primary motives behind ALL purchases, and show you how to tap your customer's deepest needs and desires.
Building Brand You
The number one strategy to build your professional career is to build an authoritative personal brand! Your personal brand will you give you the power to create trust, likeability, and desire in your audiences and marketplace. In this keynote, we explore the essence of personal brand building and show you how to create a powerful brand for yourself.
Steve Jobs' Three Foundational Secrets for Creating the Ultimate Brand

Your brand is the center of your business, and is the core reason why people are attracted to you! Use these three secrets from Steve Jobs to build this asset into a powerful gravitational force to naturally attract the right people and opportunities.
In this entertaining, insightful, presentation you will:
Learn the three vital elements of a highly successful brand
Be shown vivid, real world examples, of how they have worked in the real world
Combine all of this into a plan for your business
Inspiring Leadership. Building Legacy.
Real leaders envision a destiny, engage a mission, and inspire people to collectively act. What does it take to inspire strong leadership potential for you and your team? Learn from the legacy of John F. Kennedy, Martin Luther King, Mahatma Gandhi, and Steve Jobs.
The Power of Story
Humans have been gathering to hear stories for millennia. In the earliest days, we would meet around a fire to hear the storytellers weave characters, situations, and plot into a compelling tale. The warmth of the fire and the fire of the story had the power to entertain, energize, create, and transform the listener's lives.
At their center, stories contain deeply embedded meanings, values, and beliefs that your audience, donors, and clients are hungry for. Here's how to give them what they want, and propel your brand forward as a result!
In this keynote you will:
Learn how to persuade through the power of story
Learn the key elements all GREAT stories have
Discover the 7 basic types of stories ALL GREAT BRANDS borrow from
Begin the process to build your own powerful stories to drive your organization forward!
How to Get Your Business to the Top of the Local Search Results
Getting your local business to come up early and often when a prospect searches online for local products and services is crucial. Increasingly, the search engines are creating ways for local shoppers to more easily find businesses in their towns and communities and you need to know how to take advantage of these new tools and tactics. If surfers and mobile phone shoppers can't find your business in local search, you don't exist to them. Here's how to not get left out.
How to Build a Referral Engine for Your Business
The power of glitzy advertising and elaborate marketing campaigns is on the wane; word of mouth referrals are what drive business today. People trust the recommendation of a friend, family member, colleague, or even stranger with similar tastes over anything thrust at them by a faceless company. Most business owners believe that whether customers refer them is entirely out of their hands. But science shows that people can't help recommending products and services to their friends—it's an instinct wired deep in the brain. And smart businesses can tap into that hardwired desire.
In this keynote you will:
Learn why people refer businesses
Identify the most vital elements a business needs to be referable
Create a plan to encourage maximum referability
Combine all of this into a plan for your business
Keynote length: 50 minutes
Social Media Marketing Made Simple
Social media is not simply today's trendy marketing play; it's here to stay and has impacted every aspect of marketing and growing a business. Many of your prospects rely on Google, Facebook, LinkedIn, and YouTube, etc., to provide them with that first glimpse or in-depth research on your products and services. In this presentation, you will get a bird's eye view of the social media landscape, and how to take advantage of it.
… Or Let Us Create a Topic for You
A 10-minute phone call could be the start of creating the perfect keynote for your next event. 

Price:

$2,500 + Travel
If required, customization of content will be quoted beyond this amount
Contact Us to Find Out More …
Kurian M. Tharakan
Managing Director, Strategic Marketing Services
780.237.1572 direct
---
Sales & Marketing Half and Full-Day Workshops
The Ultimate Marketing Strategy Boot Camp – Strategy Tools for Growth

In order to grow, a business needs to have a deep understanding of their customer. They must identify the primary motives, deepest fears, highest aspirations, and the small trip wires that prevent a sale. In this series of workshops, you will be introduced to four key strategy tools to help you gain these insights to ignite business growth.
The strategy tools are:
1. The Total Customer Experience Cycle – Opportunities for engaging the buyer occur at each step of the TOTAL customer experience, making it much easier to transact the sale. These "gates" must be well oiled and easily opened to accelerate the sale process.
You will:
Understand the small "unpaid" micro-steps that prospects must take in order to buy
Discover how to accelerate the buying cycle
2. Hassle Maps – Small, often hidden, trip wires are everywhere in your sales and marketing process. Here's how to identify, and eliminate them. Eliminate them, and watch your sales grow.
You will:
Map your customer's path to purchase to identify how to speed their progress
Discover how to accelerate the buying cycle by removing friction points
Learn from the experience of companies like Netflix, all of which can be easily applied to your business
3. Customer Segmentation by Motive – Your prospects are not alike so you need to treat them differently. Easy to say, but difficult to place in practice. What is the key difference between these segments? Their motive. By appealing to their motives a firm can make a deeply personal connection to the customer and amplify their results.
4. Commodity Branding (… or how to brand sand) – Is your offering just like everyone else's? Do customers have a difficult time telling you apart from your competition? Here are six tactics to turn the tables in your favour.
Workshop length – 1 Day
Launching The Next Big Idea – A Rapid Start Method (part 1)

Want to start a new business or re-invent your existing one? Then this workshop is for you.
You have a great idea, something that you know you can build or re-invent your business around. But how do you get your thoughts down on paper without having to write a 100-page business plan?
Join us for this 3-hour workshop where you will:
Categorize your assumptions
Identify opportunities, strengths and weaknesses
Blueprint how the business will work
Create the basis of a business model to show clients, investors and partners
And best of all, what if I told you that you can get all of this down onto a single page?
Workshop length: 3 hours
The Ultimate Product Launch (part 2)

What if you could harness the same power that giants like Apple, Amazon, and Nike use every day to build excitement and anticipation for their new products? You can, even if you are just starting out or an established company. Every new product or service deserves the energy and sales momentum of a scientific, structured, product launch. Do this properly, and you are more apt to build the anticipation and desire necessary to generate instant demand upon release.
Here is some of what you will learn:
Why the real secret to a powerful product launch is not in the actual launch itself
The top reasons new launches fail
Understanding the core motives of your target market
The purpose of building a lead magnet
How to construct a "tripwire" offer
How to create your value ladder
Creating the launch schedule: tips, tricks, and traps
Executing the Launch
Post Launch – Critical post steps to follow
Workshop length: 3 hours
Online Customer Acquisition Strategies for Company Founders and CEOs

Ensuring a constant flow of new customers is a necessary truth for all growing companies. However many company founders and  CEOs may not have the knowledge they really want to understand how to drive new company sales with online marketing.
In this 3-hour boot camp, you will learn:
How to Build a Digital Marketing Funnel to Attract your Best Prospects
How to Create a "Value Ladder" for Your Products and Services
The Awesome Power of a Tripwire Offer
How to Execute Your First Campaign
Workshop length: 3 hours
Build an Online Lead Generation Strategy – A Beginners Guide

If you are not using online channels to effectively fill your sales pipeline, you are missing a tremendous opportunity to harness a powerful lead generation engine for your business. But before you can talk about Facebook, LinkedIn, or Twitter you need to start with a strategy.
Join us for this 3-hour workshop where you will:
Learn the basics of how to create a lead generation strategy
Identify your prospect's motive's, pains, gains, and resulting jobs to be done
Understand how to create a sales and marketing funnel
Workshop length: 3 hours
Practical Search Engine Optimization  – A Beginners Guide

If your prospects can't find you easily online, you are missing out on one of the most effective lead generation strategies: Search Engine Optimization  (SEO).  In this introductory course, we will show you how to tune up your website so that search engines like Google and Bing can become your best friends.
In this 3-hour workshop where you will:
Be shown a systematic approach to being found by the major search engines
Learn why understanding searcher intent is vitally important
Create a keyword ecosystem to implement on your website
Become familiar with online tools to monitor, optimize, and stay ahead of the competition
Be shown a live case study on how we use these techniques
Workshop length: 3 hours
Mastering the Elevator Pitch: How to Create a Killer Value Proposition that Motivates Clients and Gets Sales!

Imagine that you have been attempting for months, without success, to see a potential buyer to "pitch" your company's services. But no one is returning your phone calls. And then, as fate happens, you run into an elevator just before the doors close and look up to see the very person you've been trying to reach. Can you deliver an effective "elevator pitch" before they reach their floor?
A great elevator pitch can often be THE deciding factor on whether a prospect will eventually become a client. In this 3 hour workshop, you will learn how to create a compelling elevator pitch that helps you sort the prospects from the suspects, and get them on a fast track to a sale.
In this workshop you will:
Learn the components of a successful value proposition
Understand what not to say
Discover how to weave in your client's "pain points"
Craft a powerful value proposition
Combine all of this into a compelling elevator pitch
Workshop length: 3 hours
Will it Fly? How to Determine if Clients Will Buy Before You Build

Even before building your product or service, savvy entrepreneurs will test their ideas in as many ways possible to validate the marketplace demand. Much like designing a jet aircraft, engineers will spend a considerable amount of time testing the aerodynamics of the design before building the plane. This validation process allows them to understand the forces that will naturally lift or buffet the aircraft.
New entrepreneurs can do the same thing through simple market validation techniques. Join us for this three-hour introduction to some of the primary methods.
You will:
Become familiar with the major market validation techniques, including using free and paid internet tools such as:
Google Search
Google Keyword Planner
Amazon
Facebook / Twitter / LinkedIn
Moz
Buzz Sumo
Surveys and Intercepts
Build a Keyword Ecosystem to Determine the Current Trends around your Product's Place and fit
Learn from Case Studies of Successful Product Launches
Workshop length: 3 hours
How to Create an Irresistible Product

Irresistible products are based on an irresistible value proposition "stack." Here's how to design yours.
In this three-hour workshop, you will learn:
Why people buy
The difference between a value proposition and a value proposition stack
How to design a value proposition model
How to create an irresistible product or service based on these insights
This workshop builds on the insights gained in the previous workshop, Will it Fly? How to Determine if Clients Will Buy Before You Build
Workshop length: 3 hours
Persuasion Strategies – How to Influence, Motivate, & Persuade Anyone!

(Half-day workshop of our keynote) This entertaining workshop introduces some of the key Foundations of Persuasion and concretely demonstrates through vivid, researched, examples how to readily Influence, Motivate, and Persuade anyone!
In this workshop you will:
Learn how to have Instant Influence.
Learn techniques that will allow you to more readily persuade anyone.
Understand WHY People Buy, … and why they don't.
Learn, by practical examples, powerful tactics such as the TECHNIQUES used by a non-profit organization to increase "sales" by 700%.
Translate all of this into a series of Persuasion Methods to sell your products and services.
If you have ever wished you could AMPLIFY your ability to persuade others, this workshop will show you how.
Workshop length: 3 hours
Selling for Non-Sales Professionals
Non-sales people often find themselves in situations where practical sales skills are necessary. If the words sales or selling make you flinch, then this course will give you a practical foundation to increase your persuasion skills.
In this workshop you will:
Create a practical, effective, sales process
Understand the basic tools and techniques of sales
Learn how to answer objections to keep the momentum moving forward
Gain the knowledge to project confidence to the prospect
Workshop length: 3 hours
How to Present Like Steve Jobs!
Learn the Secrets to Captivating any Audience … Your ability to present your ideas in a clear, concise, and compelling fashion are essential to growing your business. What did Steve Jobs, the founder, and CEO of Apple, know that you don't? It comes down to just a handful of core ideas.
In this workshop you will:
Learn the secrets to Insanely Great presentations
Learn how to take a bland power point and make it into a NASA rocket launch
Understand what people REALLY want from your presentation, … and what they don't.
Learn, by practical examples, powerful tactics to transform an ordinary speech into extraordinary one
If you have ever wished you could have Charisma and Command Presence in front of an audience, this workshop is for you.
Workshop length: 3 hours
How to Ignite Your Social Media Strategy by Building Social Capital

Starting a social media strategy may be as simple as creating an account on Twitter, Facebook, and LinkedIn, but if you stop at just that the social media bandwagon is likely to run you over. Random tweets and Facebook posts may do more to annoy than engage. A true social media strategy is about building interactive conversations with your community, your own tribe, and creating value for them (and through them) with relevant content, news, and education.
But a social media strategy can be greatly amplified by applying the concepts of social capital. Twitter and Facebook may be the tools, but your reserves of social capital are what will allow your tribe to thrive, and give back to you in turn. In this workshop, we will introduce the key concepts that you will need to know in order to transform any social media activity into a social capital mission while making the dull engaging, and the unnoticed become top of mind.
Workshop length: 3 hours
Marketing Strategy in a Day

It's a different market out there! Your client's need more than a pretty website or catchy tagline to be convinced they should do business with you. Through numerous examples, stories, and clear, practical ideas, you will leave the session with a comprehensive plan of how to tackle this new marketplace.
In this intensive one day workshop, you will learn how to:
How to create a STRATEGY
The difference between CUSTOMERS and CLIENTS
What clients REALLY BUY
What you REALLY SELL
The difference between NEEDS and MOTIVES, and which of these is the real key
Understanding your COMPETITORS, and how to reposition them
Mapping your customer's DECISION CHAIN, and creating sales tactics for each step
Identifying and satisfying your customer's DOMINANT EVALUATIVE CRITERIA
Reducing your customer's RISK of purchase
Creating powerful VALUE PROPOSITIONS that drive sales
… and much more
Workshop length: 6 hours
A Beginners Guide to Creating a High Impact Brand
One of the key reasons new customers choose and stay with your company is because of its Brand Identity! But, what is a brand? How can you deliberately create and strengthen it? How can you ensure that it leaves a lasting impression on your clients?
Here is some of what we will cover:
What a brand really is
What customers really want from your brand
The core attributes every brand must have
The beginnings of creating a high impact brand for your business
Workshop length: 3 hours
How to Build A Powerful Brand (advanced)
Your brand is what communicates the KEY REASONS why someone should choose to do business with you!  And it's not just about your logo, or the way it looks or feels, but rather an entire experience. It can be said that "your brand is what people say about you when you are out of the room."
What will you learn?
How to discover your organization's brand essence
How to Identify the key drivers of your brand's purpose
How to effectively position your brand against the competition
How to communicate the key points of differentiation
How to create your personal brand's elevator pitch
How to use online tools to communicate your brand message
Workshop length: 3 hours
Building Brand You
(This workshop builds on my keynote of the same name)
The number one strategy to build your professional career is to build an authoritative personal brand! In this workshop, we will identify the primary personal brand building strategies, and show you how to control and excel at creating a leading brand for yourself.
What will you learn?
Understand why people are attracted to brands
How to discover your personal brand's core attributes
Understand the sources of power and authority
How to stand out in a sandstorm of other professionals
How to create your personal brand's elevator pitch
How to use online tools to communicate your brand message
Workshop length: 3 hours
How to Build a Sales Playbook – A Step by Step Winning Formula for Sales Teams

If your sales team is still wandering about on the playing field without any strategy or game plan, you need to create a Sales Playbook. On the football field, tried and true winning strategies are captured in a team's playbook. Your sales team also needs this essential resource.
What goes into a Sales Playbook?  Essential items like:
Customer analysis: Customer pain, motive, buying patterns, buying cycles, etc.
The value proposition: Key messaging about the tangible outcomes your customer receives from your solution.
Typical sales scenarios: Identifies the most common sales situations your salespeople will find themselves in and the process for moving the transaction forward.
Competitor analysis: Identify the major competitors in the market, their core messaging and position, and how YOU will re-position them.
Sales method: Detail the step-by-step process for lead generation, prospecting, demos, implementation discussions, … all the way to close. Identify tactics for moving the deal forward at each stage.
Best practices: Detail tips, tricks, and traps of the sale process.
One source: The Playbook should also contain pricing, contract samples, FAQs, brochures, demos/presentations, contact information, etc.
Workshop length: 6 hours
Power Selling
This workshop introduces the key strategies and tactics for an easy, winning sales method for you and your staff.
You will Learn:
How to engage successful sales conversations
How to ask the right questions to reveal a customer's needs and desire and move them to  action
How to Show and Sell based on the value of your offer
Techniques to overcome objections
Avoid common mistakes that even the best sellers make
How to "Close"
Workshop length: 3 or 6 hours
A Beginners Guide to Online Marketing

In this 3 hour workshop, you will be introduced to the basic skills and resources to start effectively marketing your business online.
Social Media  – E-Mail Marketing – Search Engine Optimization, Website Analytics, and much more!
We will review the major online tools available and show you how to use them. Basic marketing concepts will be discussed throughout the session, ensuring that the content you create is targeted and effective.
Here is some of what we will cover:
• The major online tools
• The single most important element you will need to successfully market online
• Understand the basics of Search Engine Optimization (SEO)
• Identify the major patterns of how your customers move online
• Establish a framework for your digital marketing plan
Workshop length: 3 hours
Price:

$2,500/half day or $3,500/full day + Travel
If required, customization of content will be quoted beyond this amount
Contact Us to Find Out More …
Kurian M. Tharakan
Managing Director, Strategic Marketing Services
780.237.1572 direct