StrategyPeak Sales & Marketing Advisors – Strategic Marketing Companies
We Help Companies Grow with Proven Sales & Marketing Systems
"Kurian is one of the most consistently creative people that I know. He has a deep insight into the triggers that motivate people to buy." – Jim Kupczak, President, Residential Maintenance Services Inc.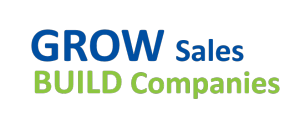 "Kurian is the real deal, great experience, and specific action plans that get results." – Chris Curtola, Chairman, JCI Edmonton
"His experience and deep understanding of the topic was immediately obvious." – Kathy Janzen, Executive Director, Association of the Chemical Profession of Alberta
"He is keenly insightful and perceptive; has a superb capacity to listen and then think of a solution with blazing swiftness." – Allison MacLean, President, Carbon Environmental Boutique
Click to See all 60+ Testimonials (new window)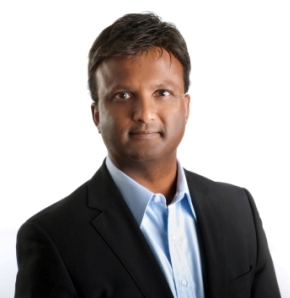 Kurian Mathew Tharakan is a best selling author, as well as the Founder and Managing Director of strategic marketing firm StrategyPeak Sales and Marketing Advisors, and is responsible for the creation of marketing strategy and execution for a wide array of clients and situations.
During the past 27 years he has consulted with hundreds of firms, reviewing their operations, interviewing management teams, and seeing first hand how their business models operate. This process quickly identified the winners, and clearly demonstrated which growth methods and tactics ACTUALLY work … and especially what does not. The strategies and tactics we advocate are a direct result of this hands-on experience.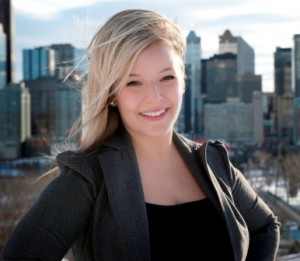 Maureen Walsh is a Director in the firm and is responsible for marketing strategy & planning, strategic brand development, tactical marketing initiatives including graphic & print design, web design, advertising and media buying.
Our combined experience helps us create clear, simple, strategies for clients to Increase Revenues, Improve Profits, and Gain Market Share by:
Discovering the Customer's Key Hidden Triggers that Drive Purchases
Sharpening Value Propositions to Make Them More Compelling
Increasing Market Visibility, so More People Know Who You Are
Implementing Lead Generation Systems, to Multiply Sales Opportunities
Establishing Sales Frameworks to Maximize Close Ratios
Integrating All of the Above into a Strategy, Business Model, and SYSTEM That Works!
---
 Sample professional engagements have included:
Associations – Creation of sales and marketing strategy, sales and marketing programs
Business Incubators – Organizational reviews, stakeholder consultations, future strategy creation
Canadian Chartered Bank – Marketing strategy training for their commercial banking team
Construction Firm – Sales & Marketing strategy coaching to their leadership
Construction Firm – Creation of sales and marketing strategy
Consumer Products Company – 1 day crash course to prepare a pitch for Dragon's Den
Distribution Company – Strategic planning to assist in defining their vision
Distribution Company – Acting as a Sales & Marketing strategy coach to their leadership
Engineering Firm – Sales & Marketing strategy workshops for market development
GIS Firm –  Sales & Marketing consulting to advance their brand into new markets
Government Department – Creation of a marketing plan, and assistance with its execution
High Tech Company – Contract VP of Marketing to develop their marketplace
Life Science Company – Creation of Sales and Marketing strategy
Life Science Company – Creation of an Investor Pitch document to facilitate a capital raise
Life Science Company – Creation and execution of Sales and Marketing programs
Manufacturing Company – Strategic planning to assist in executing their vision
Media Firm – Strategic planning to assist in defining their market plan
Media Firm – Sales & Marketing Coaching to their Leadership
Municipalities – Development of Investment Attraction strategies
Nonprofit Fund Development Firm – Creation of a Sales Playbook for their sales team
Professional Services Firm – Creation of Sales and Marketing strategy
Public Company – Creation of a business plan to spin–off a division, and raise capital
Retailer – Sales & Marketing Coaching to their Leadership
Retailer – Creation of a launch strategy for their new product line
Software Company – Creation of Sales & Marketing strategy
Software Company – Creation of a Go-To-Market Strategy
---
Some Favorite Quotations
"The mind, once stretched by a new idea, never returns to its original dimensions." – Ralph Waldo Emerson
"Keep away from people who belittle your ambitions. Small people always do that, but the really great make you feel that you, too, can become great." – Mark Twain
"Don't ask yourself what the world needs. Ask yourself what makes you come alive and then go do that. Because what the world needs is people who have come alive." – Dr. Howard Thurman
"A player who makes a team great is more valuable than a great player." – John Wooden
"Moral certainty is always a sign of cultural inferiority. The more uncivilized the man, the surer he is that he knows precisely what is right and what is wrong. All human progress, even in morals, has been the work of men who have doubted the current moral values, not of men who have whooped them up and tried to enforce them. The truly civilized man is always skeptical and tolerant, in this field as in all others. His culture is based on 'I am not too sure.'" – H. L. Mencken
"Every gun that is made, every warship launched, every rocket fired signifies, in the final sense, a theft from those who hunger and are not fed, those who are cold and not clothed. This world in arms is not spending money alone. It is spending the sweat of its laborers, the genius of its scientists, the hopes of its children. This is not a way of life at all in any true sense. Under the cloud of threatening war, it is humanity hanging from a cross of iron." – Dwight D. Eisenhower
"Courage does not always roar. Sometimes, it is the quiet voice at the end of the day saying, "I will try again tomorrow." – Mary Anne Radmacher
"This is what customers pay us for–to sweat all these details so it's easy and pleasant for them to use our computers. We're supposed to be really good at this. That doesn't mean we don't listen to customers, but it's hard for them to tell you what they want when they've never seen anything remotely like it. Take desktop video editing. I never got one request from someone who wanted to edit movies on his computer. Yet now that people see it, they say, 'Oh my God, that's great!'" – Steve Jobs, Fortune, January 24, 2000
"The ultimate measure of a man is not where he stands in moments of comfort and convenience, but where he stands at times of challenge and controversy." – Martin Luther King, Jr.
"If you are neutral in situations of injustice, you have chosen the side of the oppressor." – Desmond Tutu
"We must always take sides. Neutrality helps the oppressor, never the victim. Silence encourages the tormentor, never the tormented." – Elie Wiesel
"Success isn't owned, its leased. And rent is due every day." – J.J. Watt
"It is not the critic who counts; not the man who points out how the strong man stumbles, or where the doer of deeds could have done them better. The credit belongs to the man who is actually in the arena, whose face is marred by dust and sweat and blood; who strives valiantly; who errs, who comes short again and again, because there is no effort without error and shortcoming; but who does actually strive to do the deeds; who knows great enthusiasms, the great devotions; who spends himself in a worthy cause; who at the best knows in the end the triumph of high achievement, and who at the worst, if he fails, at least fails while daring greatly, so that his place shall never be with those cold and timid souls who neither know victory nor defeat." – Theodore Roosevelt
"You can buy a man's time, you can buy a man's physical presence at a certain place, you can even buy a measured number of skilled muscular motions per hour or day. But you cannot buy enthusiasm, you cannot buy initiative, you cannot buy loyalty; you cannot buy the devotion of hearts, minds, and souls. You have to earn these things." – Clarence Francis
"The ability to destroy your ideas rapidly instead of slowly when the occasion is right is one of the most valuable things. You have to work hard on it. Ask yourself what are the arguments on the other side. It's bad to have an opinion you're proud of if you can't state the arguments for the other side better than your opponents. This is a great mental discipline." – Charlie Munger
"Talent hits a target no one else can hit; Genius hits a target no one else can see." – Arthur Schopenhauer
"So often times it happens that we live our lives in chains, and we never even know we have the key." – The Eagles, Already Gone
"The purpose of life is to discover your gift. The work of life is to develop it. The meaning of life is to give your gift away." – Finding Your Strength in Difficult Times: A Book of Meditations by David Viscott
"Now the commencement speakers will typically also wish you good luck and extend good wishes to you. I will not do that, and I'll tell you why. From time to time in the years to come, I hope you will be treated unfairly, so that you will come to know the value of justice. I hope that you will suffer betrayal because that will teach you the importance of loyalty. Sorry to say, but I hope you will be lonely from time to time so that you don't take friends for granted. I wish you bad luck, again, from time to time so that you will be conscious of the role of chance in life and understand that your success is not completely deserved and that the failure of others is not completely deserved either. And when you lose, as you will from time to time, I hope every now and then, your opponent will gloat over your failure. It is a way for you to understand the importance of sportsmanship. I hope you'll be ignored so you know the importance of listening to others, and I hope you will have just enough pain to learn compassion. Whether I wish these things or not, they're going to happen. And whether you benefit from them or not will depend upon your ability to see the message in your misfortunes." – Supreme Court Justice John Roberts' Speech to His Son's Graduating Class
"Fools multiply when wise men are silent." – Nelson Mandela
"Be alone, that is the secret of invention; be alone, that is when ideas are born." – Nikola Tesla
"There is little success where there is little laughter." – Andrew Carnegie
"Power without love is reckless and abusive, and love without power is sentimental and anemic. Power at its best is love implementing the demands of justice, and justice at its best is power correcting everything that stands against love." – Martin Luther King Jr.
"There are three kinds of men. The one that learns by reading. The few who learn by observation. The rest of them have to pee on the electric fence for themselves." – Will Rogers
---
Our Core Values
Own it – You are the only one that can take full responsibility for transforming this moment.
Just do it – Act on your decision.
Simplicity – Remove the irrelevant. Simplify the complicated.
Root Cause – See past symptoms, and determine the root cause.
Root Motive – See past surface behaviour and understand the root motive driving the actions.
Energize
Focus – Prioritize the now.
Momentum – Set course. Add speed. Course correct if necessary. Add more speed.
Insight – A moment of insight can be worth more than a lifetime of effort.
Growth – You are at your happiest when you are growing.
Chemistry – A team's combined chemistry is more important than any individual's talent.
Empathize – Place yourself in their shoes.
360 Perspective – View the situation from multiple perspectives.
Lift up. Inspire.
Trust – Give trust. Be deserving of trust.
Abundance – There is always more opportunity. Always another shot at the prize.
To be at your best, surround yourself with people who bring out your best.
Do the right thing.
Find the opportunity in this moment.
Be. Do. Have.
Intend. Detach. Flow.
Resilience – If we fall, we

will

 get up and try again.
Persistence – The Universe rewards adaptive persistence.
Inclusion – Everyone has a seat at the table, everyone has a shot at the prize.
Take care of each other. Because when we take care of each other, the world will take care of itself.
---
Maxims
Culture is the operating system
No business plan ever survives first contact with a customer
Brand is meaning embedded in story
What gets measured gets done
Strategic advantage is structural advantage
Great strategic positions occupy space where your competitors can't follow or won't follow
If you think it's expensive to hire a professional, try hiring an amateur
---
 Our Absolute Favorite Charity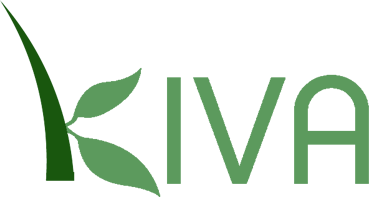 From Kiva's website:  We envision a world where all people – even in the most remote areas of the globe – hold the power to create opportunity for themselves and others. We believe providing safe, affordable access to capital to those in need helps people create better lives for themselves and their families.
---
Short Biography – Kurian Mathew Tharakan
Kurian Mathew Tharakan is the founder of sales and marketing strategy firm StrategyPeak Sales & Marketing Advisors, a 27 year veteran of the sales and marketing industry, and the author of the Amazon bestseller, The Seven Essential Stories Charismatic Leaders Tell. He has consulted for companies in numerous sectors, including Professional Services, Manufacturing, Distribution, High Technology, Software, Non-Profit, and the Life Sciences. In addition to his consulting practice, he has also been an Executive in Residence at two business accelerators in the region where he assisted clients with their go-to-market strategy. Prior to StrategyPeak, Mr. Tharakan was a vice-president of sales & marketing for an Alberta-based enterprise software firm where his team achieved notable wins with several members of the US Fortune 500.