… it all starts with a complete understanding of the customer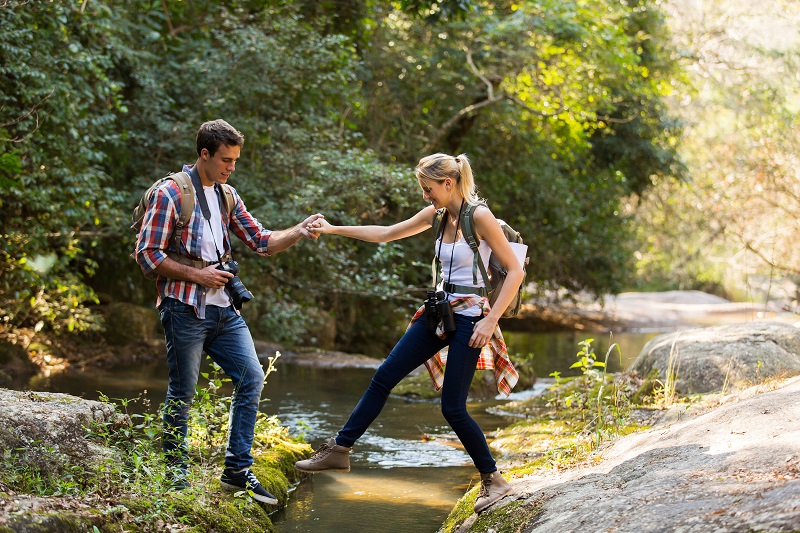 As a marketing consultant, I have the opportunity to work with many different types and sizes of companies. Regardless of the firm, I see one common mistake occurring in all of them: a lack of understanding of the deep motives, needs, wants, and desires of their core customer. In other words, most companies can tell me WHAT they are selling, but they have much more difficulty articulating WHY customers are buying.
You don't understand
This lack of understanding of their customer doesn't just affect new upstarts; larger companies can also be victims. A recent article in the Washington Post related how outdoor wear retailer Timberland was able to turn around their business by gaining a deep understanding of their core customer.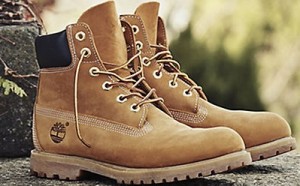 Timberland's roots go back to 1950's Boston, where company founder Nathan Swartz bought a half interest in a small shoe company that would later become Timberland. In 1965, the company perfected the injection moulding technique that allowed the soles of a boot to be connected to the leather uppers without stitching, resulting in a waterproof finish. The new waterproof boots proved to be quite popular, and over the ensuing years, the company built on this success by adding casual and boat shoes to their product lines. In the 1980s, Timberland expanded to include a kids' line, casual clothes, outdoor accessories, and even watches. This was also the beginning of their international growth, starting with an entry into Italy. In 2011, the privately held company was sold to VF Corporation, a global apparel and footwear company, for over $2 billion.
A massive windfall, but …
Although the company's sale was a massive windfall for the Swartz family, Timberland itself was suffering from a general malaise that resulted in market share loss and flat revenues from 2006 – 2012. In hindsight, the brand did not have a focus. Brand perceptions differed throughout the world, from comfort to hip hop fashion to tough, durable products for adventuresome, windburned outdoors people. VF conducted a 2-year customer study of over 18,000 people in 8 countries to turn the brand's fortune around. Here's what their 2014 annual report had to say about the results:
"To sharpen our strategy, we launched an aggressive two-year insights campaign, talking
with 18,000 consumers in eight countries. Key learnings? They care about style – a lot.
They're more city-based than we thought. And in their world, it's all about digital.
… many different messages …
Prior to the research, Timberland had many different messages which were clearly evident in their advertising at the time. Core message themes ranged from having environmentally friendly manufacturing processes to the product's rugged technical performance attributes.
A focus on a core customer
But the study helped Timberland focus on a core customer who they called "outdoor lifestylers". These were urban people who liked the ideas, and imagery of the outdoors, but were most likely to give their boots a workout hiking over to the Starbucks on a Saturday morning for a Chestnut Praline Latte than a jaunt through some wilderness terrain. These folks were most interested in style over function.
"Style comes first; function and versatility – hallmarks of the Timberland® brand – set us apart."
Timberland took these insights and reworked everything from product design to marketing. In the company's words, "Style comes first; function and versatility – hallmarks of the Timberland® brand – set us apart."  This new mantra, driven by deep customer insights, led to such things as:
the introduction of ladies high heel boots
more of the colour black in its fashion lines (a basic colour staple)
the reduction of high-performance products that would only appeal to hardcore enthusiasts
Beyond this, they discovered the brand was perceived as a winter clothing line company. This led to advertising and merchandising that promoted the stores as an all-season outdoor fashion retailer.
The result of the new customer understanding resulted in a 13% jump in 2014 sales, with a dramatically increased profit margin.
How can you gain deep customer insights for your business?
What you really need to understand are their values, use cases (how they plan to use the product), and the deep motives and meanings of their purchase.
How can you gain a deep insight into your customer's mind? The key is to ask tough questions. The real answers lie beyond superficial responses to questions like basic demographics (e.g. gender, age, income, etc.), and the features they were seeking to buy. What you really need to understand are their values, use cases (how they plan to use the product), and the deep motives and meanings of their purchase.

Here are some categories of questions that Timberland could have used to gain this customer insight:
The deep imagery the brand evokes in their mind (e.g., mountains, rivers, rough terrain.)
How do they want to be seen? How do others see them? (e.g., rugged, adventuresome.)
Their day part activities, engaged both proactively and incidentally (e.g., Describe your morning vs. afternoon routine? Weekend morning routine?)
Their interests and pursuits (e.g., What have they taken up? Given up? Are passionate about?)
Their world view (e.g., An explanation of why things are the way they are. Themes, values, emotions, ethics. Where are we headed to? What should we do? What is true or false? What is the method we should use to attain our goals? Causes and effects? etc.)
By understanding your customer's deep values, emotions, meanings, motives, and use cases, you will be able to tailor your offering to deliver on these critical elements. This is the crucial step to separating you from the competition in your customer's mind!