… or what Williams-Sonoma knows about selling bread makers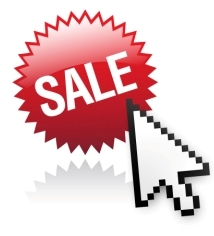 The majority of your customers are clueless as to what a FAIR price for your products or services should be. Instead, they compare your prices to other reference points they already have. These may be prices on competitive products, similar products, or even products within your same line. Cognitive psychologist Amos Tversky used to tell the following story to illustrate how one company used this understanding to their advantage.
Williams-Sonoma, Inc. is a retailer of high quality, high priced, kitchen wares, furniture, linens, as well as other home and housewares products. One of the products they introduced was a bread maker, which they priced at $279. Sales, however, were a huge flop.
… sales of the smaller unit doubled!!
In a situation like this, the knee-jerk reaction would be to see if a discount would move sales up. Williams-Sonoma did something entirely different. They introduced a bigger, fancier, $429 model as well. Sales of this unit also flopped. After all, how big a bread maker do most households need anyway? But here's where it get's interesting. Because the larger $429 model now allowed people to COMPARE it to the smaller $279 model, sales of the smaller unit doubled!!
With nothing to previously contrast against, the $279 unit seemed like a high priced, and perhaps impractical luxury. How many people need to make bread at home anymore anyway? But now, compared to the bigger $429 model, the smaller appliance was re-positioned in the customer's mind as something more useful and affordable.
Contrast is an effective tool, and important market signal, to reduce the risk in your customer's mind. This is why:
Restaurants have high price and relatively inexpensive dishes on the same menu.
Luxury manufacturers make incredibly extravagant, and richly priced, products to place alongside their regular line
Sale prices show the price point FROM which they were marked down
Make it easy for your customers to say yes by giving them the comparison data points they need.