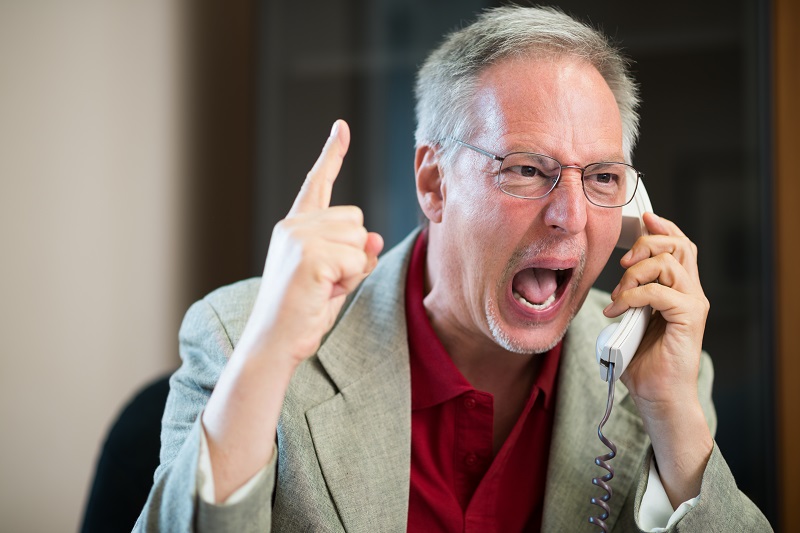 Author's Note: Firing a client is never a pleasant task, but every so often it needs to be done. Take a look at the fireable offences below. Do you recognize any of them? If so, you are in an abusive relationship. Leave.
Firing a client can be one of the most uplifting, liberating, joyful experiences in your life. No, I don't mean firing any random client. I mean adopting a strategic approach to select those that absolutely must be surgically cut out.
These kinds of clients should be painfully obvious in your list of accounts. They are the special clients. You know the ones I mean:
"Just do this one more thing for me, it won't take long …"
The ones that don't honour your time, expecting you to be available at any moment at their whim.
The ones that send you torrents of email, on every issue.
The ones that your staff dread dealing with.
The ones that are abusive, with f-bombs peppering the conversation, as a noun, verb, adverb, and adjective.
The ones that don't value your price point, and are always haggling for a lower one.
The ones that don't keep their word.
The ones that don't pay their bills on time.
The ones with unreasonable demands.
The ones that engage in constant scope creep. "Just do this one more thing for me, it won't take long …"
The ones who know more than you do (or so they think), and override your recommendations.
The ones who are uncommunicative.
The ones that micromanage the project.
The ones that have a terrible product or service.
The ones that use fear and intimidation to get their way.
The ones that are never satisfied.
A lack of respect …
All of these items fall into one major category of behaviour. A lack of respect for you and your team. And there is only one person to blame for why these particular people are in your life: YOU.
Most new businesses, in their attempt to grow cash flow, fall into the trap of believing that every client is a valuable and precious jewel. As their business grows, they often take this mentality into their now growing and thriving business, dragging these unproductive relationships with them. But just like in your personal life, no one should tolerate disrespectful, unhealthy people in their business relationships.
This recognition leads to another insight.
The truth is that your business is not meant to serve the entire spectrum of clients. In fact, your systems may be entirely incapable of serving some high demand clients, while it may completely overpower the requests of clients who just need a light solution. This recognition leads to another insight. Some of these problem clients may be of your creation. By taking on small clients that you overpower, and high demand clients that you underserve, there may be a good reason why these people are unhappy with you.
What's the solution?
The immediate answer is to fire those clients whose relationship with you cannot be mended. Do it politely, but do it. When I've done this in my firm, the sense of relief from our staff is immediate. They can now focus their efforts on people and companies that are mutually respectful, collaborative, and for which they enjoy adding value. Beyond this, our employees know we have their back. We will not send them into abusive, can't win, situations.
Be utterly ruthless in client selection.
But the real solution to solving your client problems is a strategic one. Be utterly ruthless in client selection. When I started my company, the only qualification for anyone to become a client was whether they had the money to spend. Sound familiar? Today, having money to spend falls into the absolute last checkbox on the list of what makes a client worth taking on.
What are the first items on the checklist of what makes a perfect client?
They have a great product or service that our team would be excited to work on.
They see us as experts in what we do and come to us for our ideas, insights, and creativity.
They are collaborative, available, and communicative. They recognize that the project relies on both of our efforts to move it to success.
They see it as a privilege to work with our team, just as we see it as a privilege to work with theirs.
They respect our prices and know that the value is self-evident.
They bring up the topic of the method of payment. It would be a matter of personal honour if we were to be paid late, or not paid at all.
In other words, great clients are respectful, collaborative, communicative, available, and keen to pay you for the work done.
Know any clients that don't fit that last sentence? Make it a great week, fire them.