(… or how to 28X–120X your results with one crucial step.)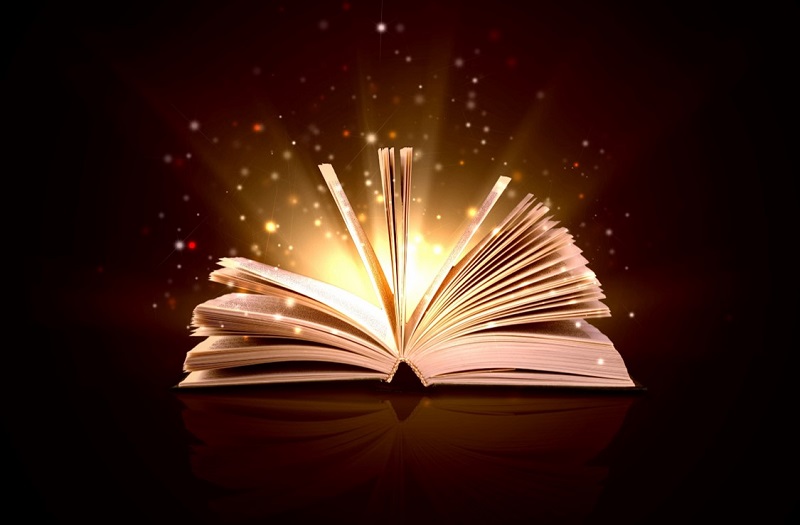 … most of us haven't been taught a fundamental truth about the persuasion process …
As a leader, you are in the business of selling your ideas to your people, clients, and stakeholders. But your ideas can't sell themselves because they can't speak for themselves. You have to speak on their behalf. The problem is most of us haven't been taught a fundamental truth about the persuasion process, and because of this, people leave most of their power unused, sitting idle on the floor.
While leaders can be taught persuasion techniques and take sales courses, none of these will help you move people and mountains without understanding this fundamental truth: the first stage of persuasion is to ignite massive desire. Once desire is ignited, almost any sales process will work. Without desire, all your efforts will fall flat.
But How Do You Ignite Desire?
What if I told you there is a simple persuasion technique anyone can master to create desire for your products and ideas? What is that? Master storytelling.
Storytelling predates writing and is a vital pillar for a culture to channel knowledge, convey meaning, and entertain while establishing a framework for common beliefs, values, and codes of conduct. If you want to understand a culture, look to its stories.
Through evolution, the human brain is especially well adapted to interpret, comprehend, recall, and repeat stories. Do you want someone to remember a set of facts? Embed them in story form. Beyond this, stories can engage all our senses, creating a much richer experience for us than a dull set of facts ever could. We are thus transported to another state of mind, one in which we can find deep meaning, and resulting desire, in the story being told.
(… continued below)
---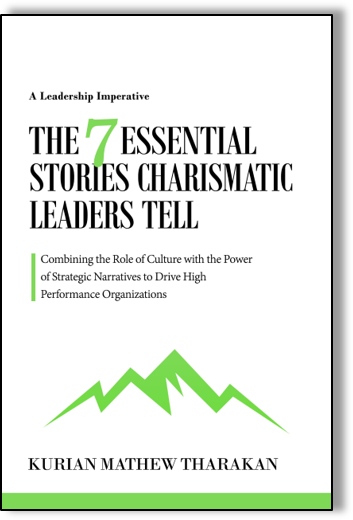 This article was adapted from our new book, The 7 Essential Stories Charismatic Leaders Tell.
Here's a portion from the book's intro: Charismatic leaders seem to possess an effortless ability to influence, captivate, charm, and inspire people to action. Whether it is through grace, passion, or unshakable confidence, charismatic people can rouse the sentiments and energies of the people they touch. While not everyone can master charisma, there is one charismatic tool that any leader can learn — the power of storytelling; specifically, how to communicate a strategic narrative. When charismatic leaders wield captivating strategic narratives, their power is unstoppable.
Here's what one reader said:

Beyond a typical leadership book! – As the title suggests, The 7 Essential Stories Charismatic Leaders Tell is a deep dive into the power of words and impact of strategically crafted narratives on organizations, their cultures, people and customers. This well researched book is much more than the title conveys. It is also a rich exploration of 7 pillars of culture, with diverse examples that span human history. Filled with lessons in history, culture, language and leadership, this book goes beyond a typical leadership book. An interesting read for leaders and non leaders alike!
The book details the story categories all great leaders need to tell, and the cultural framework they need to infuse these stories into. Each chapter has several stories illustrating the chapter topic. Here are three of the author's favourites:
The World's Oldest Recorded Customer Complaint Letter – In 1750 BCE, in what is considered the world's oldest recorded customer complaint letter, Nanni, a merchant from Ur, writes to Ea-nasir, a copper producer in the Persian Gulf, complaining that his order for copper ingots was substandard. The letter, inscribed in cuneiform on a clay tablet, was recovered from an archaeological site and in many ways shows that customer service issues such as rude treatment, contempt, broken promises, and delivery of substandard goods, have been with us for millennia. Read the full letter, and you will understand the angst poor Nanni had to endure.
A Letter from a Freedman to His Old Master – In the summer of 1864, Union soldiers freed plantation slave Jordon Anderson and his family, who were then able to make their way north to Dayton, Ohio, to start a new life. Imagine Jordon's surprise when he received a letter from his old slave master asking him to return to the plantation to run its operations. You won't believe the wit and sarcasm Jordon delivered back in his response to such a ridiculous request.
A Twenty-Three Year Delay – Charles Darwin spent five years on the HMS Beagle as the ship's naturalist. Upon his return in 1836, Darwin's mind reeled with what he had witnessed and was already formulating the genesis of two revolutionary ideas: the theory of evolution and a theory for how evolution takes place, that being natural selection. But it wasn't until 1859, twenty-three years after he returned from his voyage, that Darwin published his theories in the book, On the Origin of Species by Means of Natural Selection. Why did he wait so long? You may be surprised by the reason.
---
An Intriguing Experiment
In 2009, Joshua Glenn and Rob Walker launched the Significant Objects project as "a literary and anthropological experiment" into the power of story-telling to quantifiably increase the value of an object, or in the experimenter's words, "narrative transforms insignificant objects into significant ones."
The experimenters went to second-hand stores and garage sales to purchase what many of us would call knickknacks. The items would typically be bought for less than a couple of dollars each. They then teamed up with a writer to create a fictional story about the object, which was then listed for sale on eBay along with its new story. (The researchers exercised caution to ensure buyers did not think the story was true.)
The Results Were Astonishing!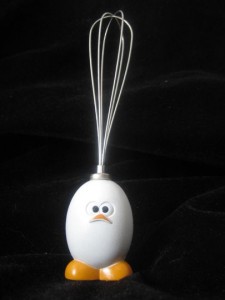 "Stories are such a powerful driver of emotional value that their effect on any given object's subjective value can actually be measured objectively." — Joshua Glenn and Rob Walker
The results were truly astonishing!  The experimenters proved the power of storytelling to transform an everyday item into a "Significant Object." On the whole, they took $128.74 worth of knickknacks and junk and sold it on eBay for $3,612.51. An increase in value of 28X!  As an example, take a look at the egg whisk on the right. It was purchased for only 25 cents, but when storified and then sold on eBay, it fetched a whopping $30!!  An increase in value of 120X!!
A 120X increase in value can only come about when you ignite massive desire in your audience.
The Critical Narrative that Ignites Desire
… one critical narrative …
In my book, The 7 Essential Stories Charismatic Leaders Tell, there is one critical narrative that will resonate with everyone that hears it. In the chapter titled The Mighty Winds, I write about the need to identify the macrotrends that affect you and your client's business. Macrotrends such as technology and demographics (along with others) do not care about who they enrich or hurt; they simply exist. In the process of their continual evolution, these mighty winds can create a wake of destruction in some industries (has anyone purchased a typewriter lately) while opening up enormous opportunities in new sectors.
A company like Amazon could not exist without the advent of the internet in 1969.
Companies like Walmart are being disrupted by (relative) upstarts like Amazon because of the advent of the internet in 1969
Because macrotrends (and sub-trends) create winners and losers, everyone is keenly attentive when leaders tell The Mighty Winds story. When leaders warn of the opportunities and threats contained in these un-relenting future trends and then position their ideas as tools to capitalize on these trends, this will be the beginning of creating desire in your people and clients.
Ignite massive desire, and you will create massive opportunities.
P.S.
Take a look at the book: The 7 Essential Stories Charismatic Leaders Tell.