a simple technique to amplify your persuasion attempts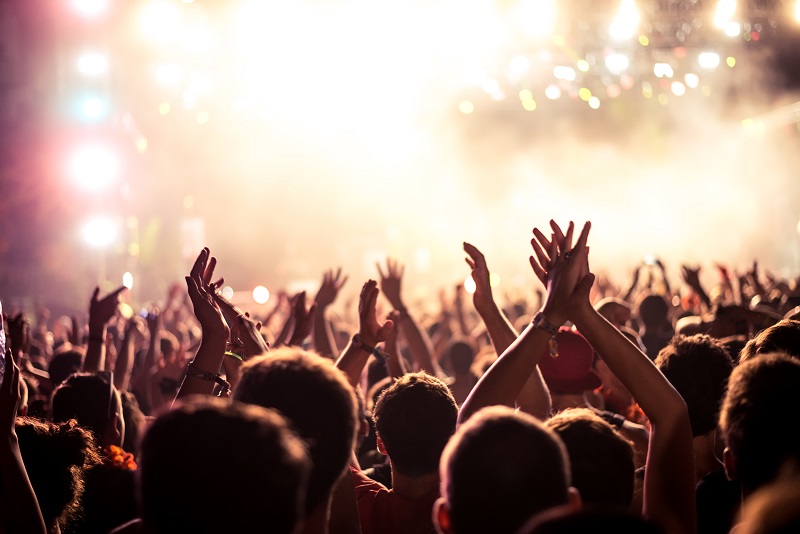 Because we are social beings, we learn and are influenced by the actions of others, especially when we are in uncertain or ambiguous social settings. We look for such behavioral evidence from others to guide our actions based on the belief that they may know more about the situation than we do. Psychologists call this phenomenon social proof, and it is a very useful tool for marketers to gain compliance.
Imagine you wanted to buy a digital camera. One of the things you might do is get on the Amazon website to check out their stock. Amazon knows that the vast majority of camera purchasers are not professional photographers. So, what do they do to relieve their prospects' angst about making a poor buying decision?  They use social proof. Here is an example from the Amazon website: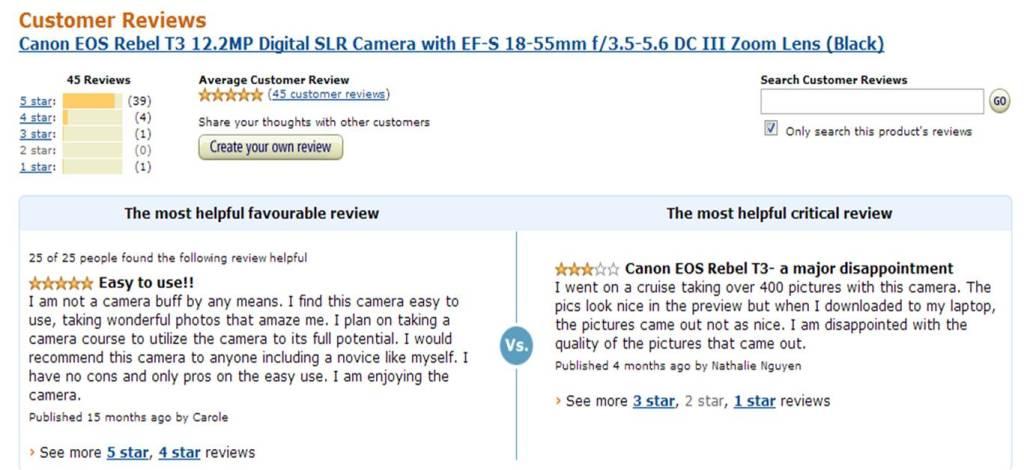 The green arrow points to your first clue: 28 likes, and 45 customer reviews, with an average rating of 5 stars!  Another click and you can read what everyone is saying (2nd image). Even critical reviews help a prospect's brain LOCK DOWN on a decision.
Social proof offers us a signal on how to behave, what to do (or not do), and even what to feel. In the 19th century, owners of the large opera houses of Europe planted paid shills in the theater to roar bravo or brava at appropriate times to "cue" the audience to applaud. Even today, the laugh tracks of a television sitcom tell us WHAT to find funny!  Even though many times it just isn't that amusing, the very fact that there is even "canned" laughter makes the show more enjoyable.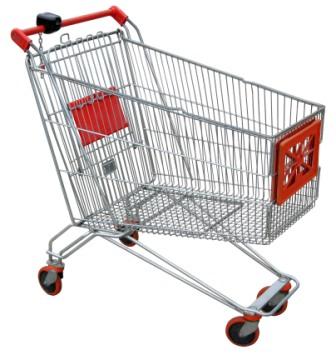 One famous story of the power of social proof to create demand comes to us from the grocery store industry. Sylvan Goldman introduced the first shopping cart in 1937 at his Humpty Dumpty supermarket in Oklahoma City. Retailers love shopping carts because they encourage customers to buy more. However, Goldman's customers were less than enthused with the new fangled invention. Men found them effeminate, and it reminded women of pushing a baby carriage. Goldman's solution was to hire several models, both male, and female, to roll the carts around the stores while greeters explained the usefulness of the device. Shopping carts soon became very popular, making Goldman a multimillionaire.
However, if not used correctly, employing social proof to effect change can sometimes backfire. Robert Cialdini, an expert on compliance techniques, relates one story about Petrified Forest National Park. The park was suffering from a major problem. Tourists were taking large amounts of the petrified wood away each year as souvenirs. This theft got to the point where the National Parks Service desperately needed to do something about it. The Service split tested two versions of a sign asking people not to take the petrified wood away from the park. The first message had a theme centered on the devastation caused by large amounts of the forest being taken by tourists each year. The second simply said:  "Please don't remove the petrified wood from the park, in order to preserve the natural state of the Petrified Forest."
… caused THREE TIMES (3X) more people to take wood from the park …
The shocking conclusion was that the first sign caused THREE TIMES (3X) more people to take wood from the park because it implied that many other people were already doing it!
Social proof is also why:
Burger chains tell you how many billions they have served
The tip jar in a bar is first "salted" with a few dollars from the staff at the beginning of the night
Simple gatherings of people sometimes turn into violent mobs
Hunters use decoys to lure ducks to the water
Use social proof to amplify your sales message!  Your customer's brain is actively looking for this evidence to help guide their decisions.