strategy lessons from the retail shelves
American pharmacist John Pemberton (shown at right) invented a non-alcoholic version of his Pemberton's French Wine Coca, in his Columbus, Georgia drugstore in 1886. He called it Coca-Cola.
It was first sold as a patent medicine at drugstore soda fountains for 5 cents a glass. Initial claims for the concoction included being a cure for many diseases, including "morphine addiction, dyspepsia, neurasthenia, headache, and impotence."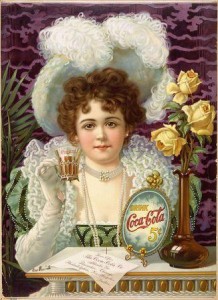 By 1894, the company (now under new ownership) started selling beyond the soda fountain by bottling the popular beverage and selling it through various retail outlets. This was the start of Coke's global expansion. At the soda fountain in 1886, Pemberton sold just 9 glasses of Coke a day. In 2013 it was estimated that over 1.8 billion servings were drank daily.
Coke has one of the most formidable consumer research capabilities in the world. It is deeply interested in how you perceive, find, view, reach, buy, hold and drink their products. With this knowledge, they can deliver exactly the KIND of value the customer wants in any situation.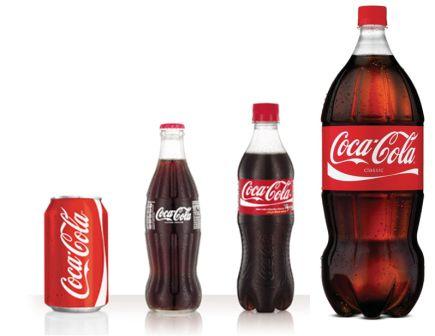 Take the following Coca Cola offerings. A 355 ml can, 355 ml bottle, 710 ml plastic, and a 2 litre party size. A recent excursion to a grocery store with my calculator told me that:
The 355 ml can sells for $1.48 per litre
The 355 ml glass bottle sells for $3.86 per litre!!
The 710 ml plastic sells for  $1.17 per litre
The 2-litre party size sells for $1.34 per litre
… creates a separate value proposition for the customer based on their in-situation usage.
Here's the takeaway
Coke's pricing strategy is not based on the quantity sold, but on the value created. Each one of the offerings creates a separate value proposition for the customer based on their in-situation usage.
If I'm going on a road trip in my car, the can fits perfectly in my car cup holder, the huge 2 litre won't.
If I need some mix for a party I'm throwing, the 2 litre is perfect. I'd need almost 6 cans to make up for the convenience of one large bottle.
The nostalgia relived by the 355 ml glass bottle will cost you almost double the next nearest offering.
But one of the priciest bottles here is the 710 ml plastic. Although you can buy it at the grocery store for only $1.17 per litre, if you are at a baseball/football/hockey game or movie theatre you will be asked to pay almost $7.75 per litre or $5.50/bottle to go along with your $9 tub of popcorn.
In each of these situations, the value proposition is primarily created by the packaging and location availability, and not just by the quantity of beverage sold.
Your customers have many situational needs for your product, and you can easily tailor your offer and pricing based on their motives in any specific moment.
Want more? You can also read: A Simple Pricing Strategy to Increase Your Revenues