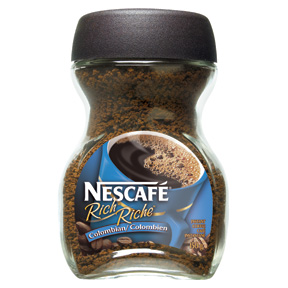 by Kurian M. Tharakan
When instant coffee was introduced in the early 1900's, it was a huge disappointment in sales. Why? There was a general perception by the public that any housewife (remember, this was still the age of the housewife who stayed home and catered to all of her family's needs) who would purchase instant coffee was "obviously" a poor planner and lazy. This KIND of woman would never have the approval of her husband, or family.
The new marketing program had to tackle these negative perceptions head on and re-position instant coffee as a liberator of the housewife's time for the MORE IMPORTANT DUTIES of taking care of her family, with her husband's approval. The result: instant coffee became a household necessity by the 1970s.
This is a classic example of Social Risk, which plays a key role in a purchase decision. Simply put, prospective customers ask themselves whether they will earn the approval or disapproval of their social group by their purchase.
Another Example: If I buy a Mercedes Benz when I live in a Chevrolet neighborhood, will I risk having a bright, new, shiny, rock slung through its windshield? Conversely, if I buy a Chevrolet when I live in a Mercedes-Benz neighborhood, will my peer group believe that I'm not doing as well as I once was?
Even dating can be seen as a Social Risk situation. When you bring that new guy or girl home to mom or introduce them to your friends, the question of "what will they think?" is always present.
The Psychological Risk factor is defined as whether the product or service is consistent with the prospect's sense of self-identity. For example, your 16-year-old son may like nothing better than to be seen cruising the strip in a snazzy red sports convertible, but the only thing available for the trip is mom's mini-van. The situation presents a conflict between the available product and the teenager's sense of self-identity.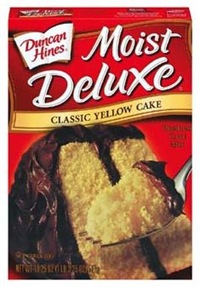 When instant cake mixes were introduced, there was also a great reluctance from most housewives to use the product. Why? Similar to the instant coffee story, the perception of "What kind of mother and wife would serve this to her family" was ever present in the consumer's mind. The researchers discovered that the problem was that making the cake was too easy, and people did not feel "involved" in the creation. The solution was to have them add an egg to the cake mix before placing it into the oven. This simple act of "creative involvement" reduced the anxiety of using the instant cake mix sufficiently for sales to take off.
Marketers must ensure that their product is consistent with the self-identity of their prospect and compatible with the prospect's social aspirations within their peer group.