When sales of the popular magazine began to slip, one little football phone came to the rescue that would see subscriptions soar.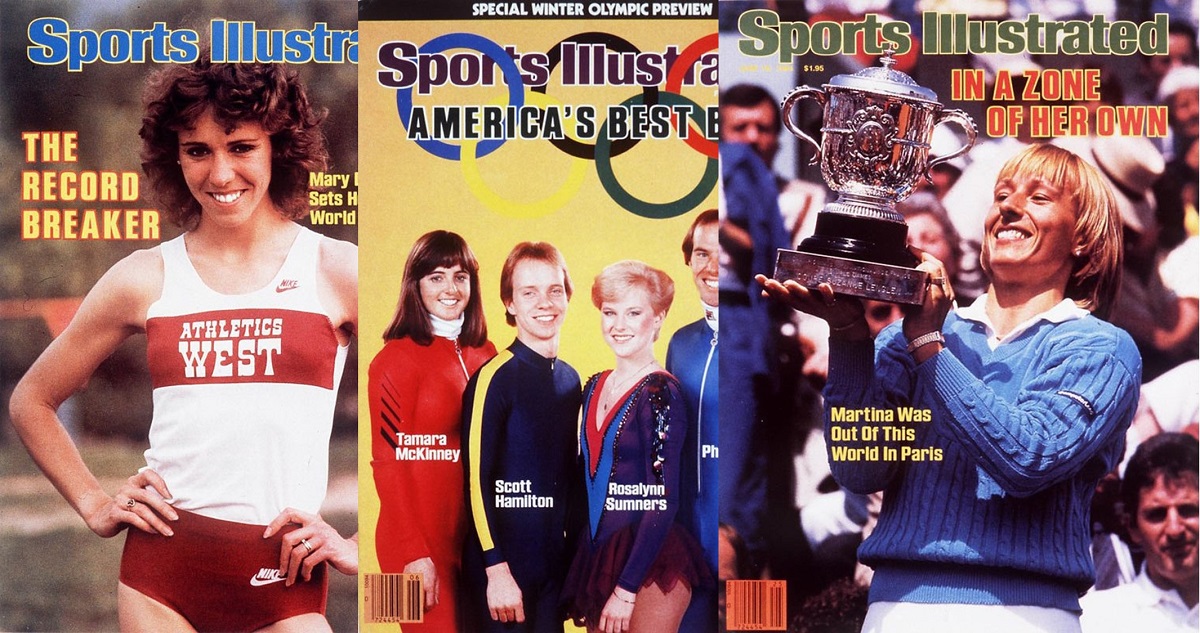 A recent article in Rolling Stone revealed the awesome power that novel marketing can have to spur sales, even for well-established companies like Time Inc.
… an exploding spectator sports industry …
Time first published the modern version of Sports Illustrated magazine in 1954. SI has been considered by many to be one of three pillars, including television and rising middle-class incomes, for an exploding spectator sports industry in the ensuing decades. Regardless of the meteoric rise of spectator sports, the magazine itself had an inauspicious start with 12 years of financial losses. Things started to turn around in the sixties when the publication was placed under the leadership of Andre Laguerre as the magazine's managing editor. Laguerre was able to double the magazine's circulation with streamlined editorial, and such innovations as full-colour photography and a focus on the rising interest in football.
… hitting a circulation snag …
However, by the mid-1980's the magazine was hitting a circulation snag and needed something to boost subscriptions. Many publications will offer new customers premiums to entice them to subscribe. Previously SI had offered 'freebies' such as special magazine editions, watches, binoculars, clock radios and even sports blooper tapes on the new VHS cassette format, but these items' popularity had faded, and along with it came a declining uptake in new subscriptions. With the last few promotional campaigns not going to plan, SI needed something that would really 'wow' the general public.
In 1986, Martin Shampaine, a marketing manager at SI, began a search for a new premium that could be offered alongside new subscription sales. It would have to be something easy to make, and cheap – anything more expensive than $10 would have cut into the profits of the magazine, but it had to be so unique that people would want to pay $55 for a year subscription to Sports Illustrated. Shampaine finally stumbled across a phone in the shape of a frog sitting on his back legs. Novelty phones had become all the rage, and Shampaine had the thought that this phone sort of looked like a football.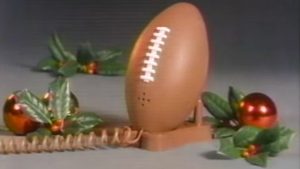 Back in the SI offices, he sat with one of the in-house designers and asked him to draw a football sitting on a tee, but with a hinge and lengthwise split so that it could be opened like a phone. Once he was satisfied, Shampaine took the drawings to get a prototype made of the football shell by a model maker he knew, but with no electronics inside.
… extremely positive results.
Wanting to see how the public would react to his new invention, a direct-mail test was sent out to 35,000 random potential SI subscribers with extremely positive results. It was clear that Americans loved the football phone idea, and they wanted one straight away. Great news, but now Shampaine had to figure out how they were going to get a phone inside the football and make sure that it worked.
Knowing that producing the football phone in China would be cheaper, Time Inc. executives headed to China to inspect factories, and ensure that production requirements could be met. The design itself was complicated; the cord had to come out at just the right angle, the ball had to sit snug in its tee, and the phone had to be comfortable for someone to hold next to their face. Many months later production was complete, and hundreds of thousands of phones were on their way to America via container ship at a cost of only $4 per unit.
The response … was overwhelming.
The response to a soft direct-mail rollout in 1987 was overwhelming. Cable television was a new thing at the time, and commercial space was cheap to buy. Thanks to a heavily rotated two-minute TV ad, the football phone became a phenomenon over the next couple of years. People were bored of the same old offerings and wanted something exclusive. Purchasing a $55 dollar subscription and getting a unique football phone for free was perfect. The football phone helped SI sell over 1.6 million new subscriptions and rapidly increase their bottom line.
What's the takeaway?
Sometimes your core offer isn't enough to prompt an inquiry, let alone a purchase. Premiums are a proven way to spur sales. And no, if you are a lawyer it doesn't mean that you should offer your new clients a football phone. Great premiums should be RELEVANT to your business. Here are some examples:
Matrimonial Law: A video on living your best life after divorce
Small Business Bookkeeping: A subscription to a success library of business books
Auto Detailing: A first aid kit for the car
Moving Company: A small home repair tool kit
Try a premium in addition to your core offer and see the difference in results.
Did you like this story? Please share!