… or how to rocket your brand to first place overnight with this simple trick from the advertising industry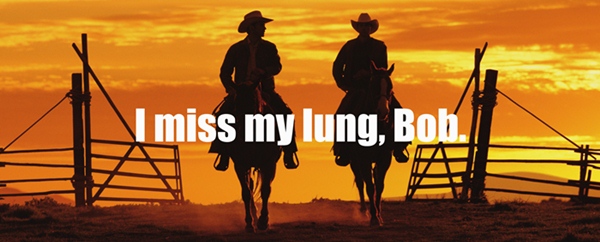 In 1924, Philip Morris introduced Marlboro cigarettes and targeted them to the women's market. But in the 1950's it was re-introduced as a filtered cigarette to counter the many new adverse health claims that were being promoted about the harmful effects of smoking. With this introduction, Philip Morris also wanted to re-target the brand to men. The problem was that for the previous 25 years, the brand was marketed as a woman's cigarette with the feminine tagline "Mild as May."
In 1954, to reposition the brand, Philip Morris turned to advertising firm Leo Burnett who's creative team conceived the Marlboro Cowboy for use in the new advertising campaign. It was an immediate hit. In  1955, the year the campaign was started, sales rose to $5 billion, which was a 3,241% increase from the year before. Within two years, sales had rocketed to $20 billion! And by 1972, the various iterations of the masculine, rugged cowboy in mythical "Marlboro Country" propelled Marlboro cigarettes to become the top-selling brand in the USA. Advertising Age magazine was so impressed that, in 1999, it voted it the number one advertising icon of the century.
As the decades progressed, the enormous adverse health effects of smoking caught up with the tobacco industry, which was forced in 1998 to settle a lawsuit brought against it by the individual states for $246 billion to help compensate them for the deaths and ongoing treatment due to smoking-related diseases.
The state of California used a portion of its money to attack the very symbol of Marlboro's success. It enlisted advertising agency Asher & Partners to create a campaign using the same rugged iconic imagery of the original Marlboro series but replaced the taglines with such sayings as  "I miss my lung, Bob" and "Bob, I've got emphysema." Over the next 20 years, this and other efforts caused per capita cigarette use in California to plunge by over 40%.
Brands are about meaning

Brands are about meaning. In this case, Leo Burnett was able to transform a mild woman's cigarette into a rugged masculine product virtually overnight by using iconic imagery. The brand was re-imagined and thrust into the number 1 position as a result. The state of California realized that they needed to disempower this same iconic imagery and bluntly point out that even rugged cowboys can suffer severe diseases like lung cancer, emphysema, and heart disease caused by smoking. In an ironic twist, three of the most famous Marlboro cowboys, Wayne McLaren, David McLean and Dick Hammer died from smoking-related cancer. McLean's family went so far as to file a wrongful death lawsuit against Philip Morris, claiming that his cigarette addiction was the cause.
How can you apply this concept to your business?
First, whatever you do, don't start smoking (… and if you are a smoker, quit now.) Instead, ask yourself, what is the vivid mental imagery that you want your brand to evoke? What is the deep meaning you want the imagery to impart? From here, it is a simple series of steps to show your customer how your brand will TRANSFORM their current situation into that future image.
Photos copyright: California Department of Public Health